CLEVELAND  FBI – On February 7 an information was filed charging FELA lawyer, Robert L. ("Pete") McKinney, age 59, of Houston, Texas, with one count of conspiracy to commit bribery in federally funded programs. McKinney is accused of paying cash bribes to two high-ranking officials in the Brotherhood of Locomotive Engineers and Trainmen ("BLET"), according to Steven M. Dettelbach, US Attorney for the Northern District of Ohio.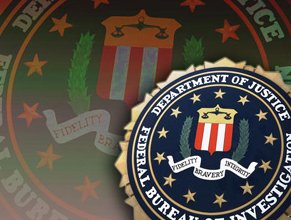 "Corruption in organized labor will not be tolerated," Dettelbach said. "Today's filing demonstrates our commitment to prosecuting all those involved, whether they are the self-dealing union official or a licensed attorney seeking union business."
Cleveland.com reports:
Prosecutors claim he bribed the officials in order to represent injured railroad workers.

The conspiracy existed from June 2006 to October 2009, according to the information.

McKinney's lawyer Gus Saper would only say that his client continues to cooperate with prosecutors.

One of the officials cited in the information is the union's former national President Edward Rodzwicz, who was sentenced in September to 18 months in prison for a similar crime involving a different attorney. A federal judge, based in St. Louis, also ordered Rodzwicz to pay back $10,000.

The information states that McKinney would meet with an individual described as "BLET Official No. 1″ in a hotel parking lot where he handed over large amounts of cash to the official. Other times McKinney would have payments delivered to the official at union conventions.

The unidentified union official and Rodzwicz would then split the payoffs, according to the information. The two men concealed the true nature of the bribes by referring to them as campaign contributions, the information also states.

The unidentified official is described as a special representative at the union from 1999 to July 30, 2006, and from May 1, 2008 to the present. His job was to recruit railroad workers to the union and he reported to Rodzwicz.

Rodzwicz, formerly of Avon, became national president of the brotherhood March 20, 2008. He also was president of the Teamsters Rail Conference.

The Brotherhood of Locomotive Engineers and Trainmen became a division of the Teamsters in 2004.
An information is only a charge and is not evidence of guilt. A defendant is entitled to a fair trial in which it will be the government's burden to prove guilt beyond a reasonable doubt.
This case is being prosecuted by Assistant United States Attorneys Justin J. Roberts and Bridget M. Brennan, following an investigation by the Cleveland offices of the U.S. Department of Labor, OIG Office of Labor Racketeering and Fraud Investigations, and the Federal Bureau of Investigation. The Office of the United States Attorney for the Eastern District of Missouri also provided assistanceling union official or a licensed attorney seeking union business."
Source: Cleveland FBI
---
Published by
FELA lawyer
Gordon, Elias & Seely, LLP