FAYETTE STATION, WV – A CSX employee, who was working on the railroad tracks near Fayette Station, fell approximately 125 feet down an embankment at the New River. The accident occurred early Monday morning, November 29 at approximately 5:30 am.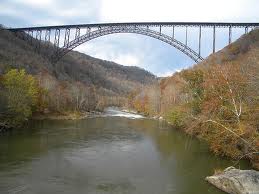 A fellow CSX worker was in the area and located the injured man. He led the Fayette County Rope Rescue team to the scene as reported by Meredith Gray, who is the public information officer for Ansted and Fayetteville fire departments.
The rope rescue team consisted of members from Ansted, Fayetteville, Nuttall and Oak Hill fire departments. Jan Care and General Ambulance also assisted at the scene.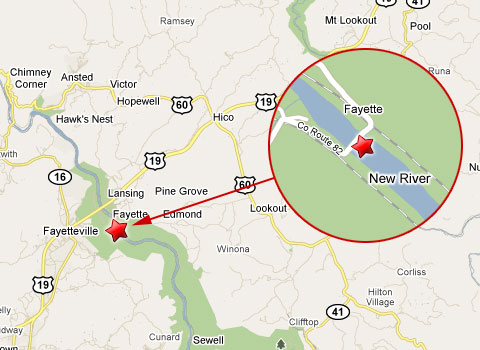 Emergency personnel provided patient care and packaged the patient in a stokes basket in order to haul him back to the tracks. Once there, an all-terrain vehicle took him to a waiting ambulance, Gray said.
The ambulance took the injured worker to Fayetteville High School where a landing zone was set up so HealthNet could transport him to Charleston Area Medical Center for further treatment.
The CSX worker who fell was reported to have suffered a head injury and several minor injuries as a result of the fall. No further information was available on his current condition.
The incident remains under investigation.
Source:
TheRegisterHerald.com
Comments:
Protecting Your Rights Under FELA
Before FELA was enacted in 1908, thousands of railroad workers died every year on the job. Unlike most other workers, railroad employees are generally exempt from coverage under state workers' compensation statutes. FELA allows injured railroad workers to recover compensation based on the negligence of the railroad company, in lieu of workers' compensation. FELA defines negligence as the railroad company's failure to use reasonable care.
If you have been injured while working for a railroad company, your right to recovery for your losses is governed by the Federal Employers' Liability Act, also known as FELA. Your employer will be well versed in the provisions of FELA and will employ a team of investigators, private detectives and law firms in an effort to minimize your recovery. Visit our FELA lawyer FAQ's page for information on how to protect your interests.