According to an article at INFORUM, Amy McBeth, BNSF's director of public affairs, said the company is in the process of adding about 50 new jobs in North Dakota. Some of those have been filled, and a second round of hiring is set for early 2011. The company began the hiring push in August, 2010. BNSF employs about two-thirds of North Dakota's 2,000 rail workers.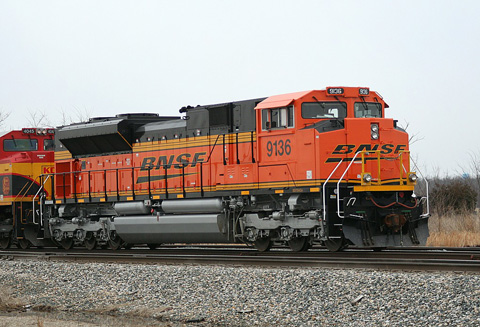 The company will also add about 90 jobs in Minnesota, where about 2,200 of the state's 5,200 rail workers are BNSF employees.
McBeth said most of those new hires will be conductor trainees. Many of them will fill vacancies left by employees who are ready to call it a career, she said.
"We're looking at a work force that's retiring," she said.
She said the new hires are also a response to an upswing in demand. Business has picked up again after slowing during the economic downturn. The new positions come on top of the return of furloughed and laid-off employees who have since been recalled.
The article goes on to say that there's a rigorous 14-week training program, where conductors are on call 24 hours a day, sometimes getting no more than 90 minutes notice before embarking on 20- or 30-hour trips. But the pay is competitive – first-year conductors earn about $41,000, and the average conductor makes around $68,000 a year. Rail workers who accrue 30 years of service time can retire at age 60 with full annuity benefits, federally funded and administered through the Railroad Retirement Board.
Published by FELA lawyer news blog at Gordon, Elias & Seely, LLP