Archive for the 'North Carolina Railroad News' Category
RUFFIN, NC – A Norfolk Southern train derailed on Tuesday October 1, in Ruffin, NC blocking the road with one rail car and sending another into a residential back yard.
CLEVELAND, NC – One person was injured on September 23 when a Norfolk Southern train collided with a dump truck in Cleveland, NC. Cleveland is located in Rowan County, in the west-central part of the state about 141 miles west of Raleigh.
FAYETTEVILLE, NC – A CSX train derailed in Fayetteville, NC on July 31 causing 4 rail cars of a 10-car train to jump the tracks. None of the derailed cars overturned. Fayetteville is located in Cumberland County, North Carolina in the south-central part of the state about 65 miles southwest of Raleigh and about 89 miles northwest of Wilmington, NC.
BLACK MOUNTAIN, N.C. — A Norfolk Southern railroad worker was killed after he was trapped in a mudslide while checking track conditions on Old Fort Mountain a few miles outside of Black Mountain, North Carolina.
MONROE, N.C. — A CSX train crash involving 5 vehicles and a semi truck on Tuesday, April 30, shut down Old Charlotte Highway and Rocky River Road in Monroe N.C. for hours.
BLADENBORO, N.C.– A CSX train traveling from Hamlet to Wilmington on Saturday, Feb. 2, derailed causing one car containing anhydrous ammonia to tip over forcing more than 10 percent of Bladenboro's population, or about 200 residents, to be evacuated from their homes. No injuries were reported at the time of the accident.
CHARLOTTE, N.C. — Two vehicles and a light rail train were involved in an accident that sent seven people to local hospitals as a result of the accident. Four people were described as having serious injuries while three were described as having suffered non-life threatening injuries, according to the media.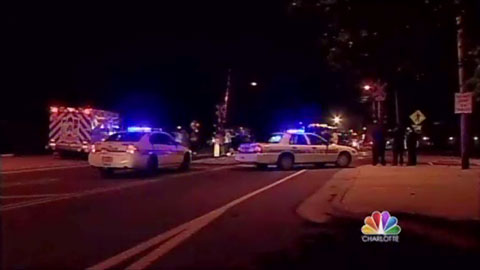 ... Read More
WASHINGTON, DC – On January 12, 2012, the National Transportation Safety Board (NTSB) issued new safety recommendations regarding the restriction of railroad train speeds in the light of five train accidents which occurred over about a 4-month period in 2011, two of which involved fatalities.
GREENSBORO, N.C. – Norfolk Southern Railway has been ordered by The Occupational Safety and Health Administration (OSHA) to pay a former employee who was terminated after he reported an on-the-job injury in 2009.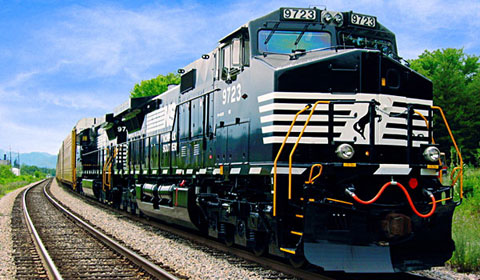 ... Read More
MINERAL SPRINGS, N.C. – Two CSX crew members were killed and two others were injured when two CSX trains collided in the Mineral Springs community of Union County.
According to NewsChannel 36, the two trains collided Tuesday, May 31, at about 3:38 a.m. in Mineral Springs. Both CSX trains were on the northbound track. One was idle when it was hit from behind by the second train. Nine cars derailed in the accident. ... Read More