Archive for the 'Virginia Railroad News' Category
COURTLAND, VA – Two railroad workers were injured on September 19, in a fiery CSX train derailment in Courtland, VA. after 9 rail cars and 2 locomotives from a 41 car CSX train jumped the tracks. Diesel fuel from a punctured tank created a large fuel spill which ignited and burst into flames. An engineer & a conductor in one of the locomotives became trapped in a tangle of rail cars and had to be rescued by emergency crews at the scene.
ST. CHARLES, Va. — A tragic accident took place on Sunday, Dec. 9, in St. Charles, Virginia when a CSX rail car carrying coal derailed resulting in the death of a Kentucky man and causing serious injuries to his passenger, also from Kentucky.
NORFOLK, Va. — An injured railroad worker, who claimed that Norfolk Southern Railroad retaliated against him after he reported being injured on the job in Savannah, Ga., has been awarded more than $288,000 in an OSHA order against Norfolk Southern Corp.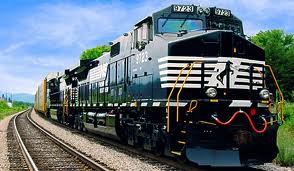 WASHINGTON, DC – On January 12, 2012, the National Transportation Safety Board (NTSB) issued new safety recommendations regarding the restriction of railroad train speeds in the light of five train accidents which occurred over about a 4-month period in 2011, two of which involved fatalities.
SUFFOLK, VA – A Norfolk Southern raiload accident that occurred Tuesday, February 22, is under investigation by the police and Norfolk Southern.
The Police and Norfolk Southern officials are investigating the accident that involved a train and a car at the crossing on East Washington Street near Pinner Street last Tuesday at around 1:30 p.m. ... Read More
ROANOKE, VA – Three railroad workers were taken to Carilion Roanoke Memorial Hospital with injuries on Sunday, February 20, after sulfur spilled from a Norfolk Southern train near 24th Street and Shaffers Crossing.
The molten sulfur spill from the Norfolk Southern train caused Roanoke emergency crews to close portions of 24th Street Northwest near the Family Dollar store for about four hours Sunday, Fire Chief David Hoback said. ... Read More
COVINGTON, VA – A CSX railroad worker was critically injured after falling 50 feet off a bridge into the Jackson River near the Mead Westvaco paper mill in Covington, VA on Tuesday, February 8, 2011.
Covington is located in Alleghany County, Virginia in the northern part of the state, about 63 miles north of Roanoke. ... Read More
SOUTH BOSTON, VA – A Norfolk Southern train derailed Wednesday afternoon, October 6, in the South Boston railroad yard, according to Norfolk Southern officials. Three locomotives were returning to the South Boston yard from the Mayo Power Plant at 5:30 p.m. when one derailed in the yard.
Robin Chapman, a Norfolk Southern spokesman, said that "some fuel spilled, but an environmental contractor was called in to clean it up". "The cause of the derailment is under investigation by the Norfolk Southern Operations Department," Chapman said.
PEMBROKE, WV – A Norfolk Southern train carrying coal derailed in Pembroke, VA on Tuesday, about 9:30 p.m. The derailment occurred at a railroad crossing near the intersection of River Road and Snidow Street.
Pembroke is in Giles County, Virginia in the northwestern part of the state about 60 miles west of Roanoke, about 220 miles west of Richmond, about 114 miles west of Lynchburg and about 167 miles southwest of Charlottesville. ... Read More
STAFFORD COUNTY, VA – Three CSX railroad cars carrying coal derailed Tuesday afternoon, June 6, on an industrial section of track in Stafford County's Ferry Farm area.