Archive for the 'Ohio Railroad News' Category
BRADNER, OH – Three CSX railroad employees were injured at a rail crossing just south of Bradner, OH on October 28, when a motorist drove around construction barriers and hit a utility pole and then ran into the workers. Bradner is located in Wood County, Ohio in the northeastern part of the state about 30.4 miles southeast of Toledo.
HAMILTON, OH – A CSX train derailed in Hamilton, OH on July 5, 2013 causing some traffic delays. Hamilton is located in Butler County, Ohio in the southwestern part of the state, about 35 miles north of Cincinnati.
CANTON, OH — A train derailment on Thursday, April 25, caused three rail cars to spill a load of plastic pellets at the Wheeling & Lake Erie Railroad Gambrinus Yard in canton, Ohio.
COLUMBUS, OHIO  — A Norfolk Southern freight train derailed and burst into flames in Columbus, Ohio, early on Wednesday, July 11, forcing  residents in the vicinity to evacuate, authorities said.
LANCASTER, OH – An Indiana & Ohio train derailed at 7:10 a.m. Thursday morning on March 1, in Lancaster, Ohio when the train engine hit a derailer, sending it and possibly one other car off a track, spilling between 900 and 1,500 gallons of fuel near the Hocking River.
SHEPHERDSVILLE, KY. – The Courier Journal reported that Ricky Davis, a 51-year old Cincinnati, Ohio truck driver has been charged with wanton endangerment by a Bullitt County grand jury.
NEWTON FALLS, OH – A CSX train carrying hazardous materials derailed in Newton Falls, OH on Monday, March 28, 2011. The train was carrying ammonia and chlorine.
Newton Falls is a city in Newton Township located in Trumbull County, Ohio in the northeastern part of the state about 24 miles northwest of Youngstown. ... Read More
CLEVELAND  FBI – On February 7 an information was filed charging FELA lawyer, Robert L. ("Pete") McKinney, age 59, of Houston, Texas, with one count of conspiracy to commit bribery in federally funded programs. McKinney is accused of paying cash bribes to two high-ranking officials in the Brotherhood of Locomotive Engineers and Trainmen ("BLET"), according to Steven M. Dettelbach, US Attorney for the Northern District of Ohio.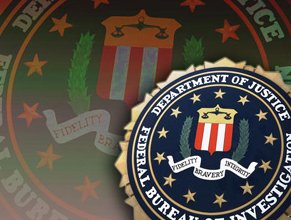 "Corruption in organized labor will not be tolerated," Dettelbach said. "Today's filing demonstrates our commitment to prosecuting all those involved, whether they are the self-dealing union official or a licensed attorney seeking union business."
Arcadia, OH – A Norfolk Southern train hauling tanker cars loaded with ethanol derailed in Arcadia, OH on Sunday, February 6, 2011 and triggered a massive explosion and fireball.
Arcadia is a village located in Hancock County, Ohio in the northeastern part of the state about 47 miles south of Toledo. ... Read More
SHEFFIELD VILLAGE, OH – A Norfolk Southern train crash derailed twenty-six cars  Tuesday morning, November 16, at approximately 7:05 a.m. near the railroad yard between Harris and Abbe roads. The Sheffield Village Fire Department is monitoring cleanup efforts at the scene. Norfolk Southern officials indicated crews would be working for 12 to 18 hours to clean up the scene of the crash.
The derailment was confirmed by SVFD Chief Jeffrey Young in a news released faxed to Fox 8 News. Sheffield firefighters responded to the scene shortly after 7 a.m. The area where the wreck occurred is used for storage of new vehicles by the sprawling Ford Motor Co. plant located just east of the derailment site off Abbe Road. ... Read More