Archive for the 'Railroad Workers' Category
FAYETTEVILLE, NC – A CSX train derailed in Fayetteville, NC on July 31 causing 4 rail cars of a 10-car train to jump the tracks. None of the derailed cars overturned. Fayetteville is located in Cumberland County, North Carolina in the south-central part of the state about 65 miles southwest of Raleigh and about 89 miles northwest of Wilmington, NC.
WELLINGTON, KS – A BNSF railroad worker was critically injured after getting pinned under the wheels of a rail car in Wellington, KS on July 9, 2013. Wellington is located in Sumner County, KS in the southern part of the state about 35 miles south of Wichita near the northern border of Oklahoma.
FONDA, NY – At least one railroad worker was reported injured after two CSX trains collided in Fonda, NY derailing several rail cars and badly damaging one of the trains. Fonda is a village in Montgomery County in central New York state about a mile from the village of Fultonville and about 46 miles northwest of Albany.
Less than three weeks after a Metro-North train struck and killed a railroad worker near West Haven, Federal investigators on Monday, June 17, issued an "urgent safety recommendation" saying the railroad should act quickly and start using a basic safety device to protect workers on its tracks. Metro-North railroad said they will implement a pilot program of using a shunting system to increase the safety of workers on the tracks.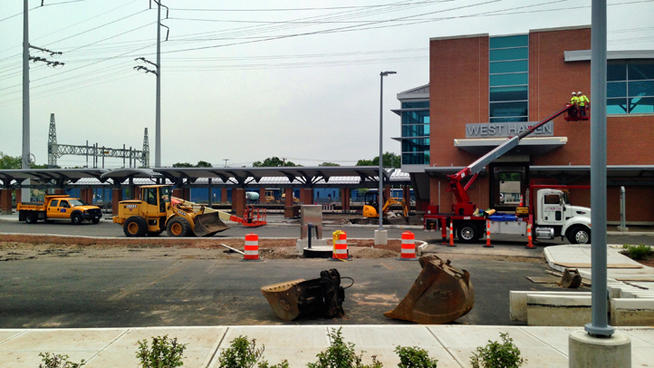 SEATTLE, Wash. – In an OSHA Regional News release dated Feb 28, 2013, The U.S. Department of Labor's Occupational Safety and Health Administration (OSHA) has found that Union Pacific Railroad's Pocatello, Idaho, operations violated the whistle-blower protection provisions of the Federal Railroad Safety Act and has ordered the railroad to pay more than $309,000 in back wages, benefits, damages and reasonable attorney's fees to a conductor after determining retaliation for reporting a co-worker's work-related injury.
... Read More
INDIANAPOLIS — WishTV.com reported that a CSX train has derailed early Wednesday morning, Jan. 23, on the west side of Indianapolis.
BNSF Railway Co and the Occupational Health and Safety Administration achieved a milestone on Jan, 15, 2013, by signing an accord that protects railroad workers who report on-the-job injuries from retaliation.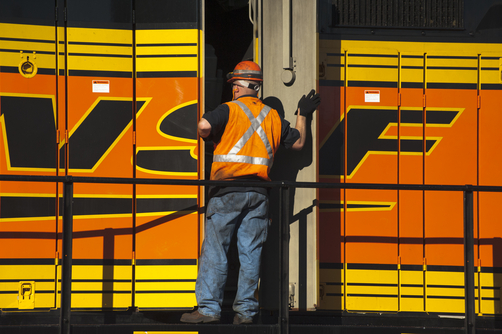 MITCHELL, S.D. — Two BNSF locomotives that were traveling east and hauling an empty 85-car freight train derailed at about 12:15 a.m. Wednesday, Sept 19, just west of the Burr Street railroad bridge in Mitchell, South Dakota.
LONG ISLAND, N.Y. — Officials reported that a Long Island railroad worker (LIRR) was fatally electrocuted Monday morning, August 27, after touching the third rail on tracks near the Queens Village train station.
FORT WAYNE, IN. — A Norfolk Southern train traveling from Chicago to Harrisburg, Pa.,  derailed when two locomotives hauling 43 cars, slipped off the tracks in Fort Wayne, IN.