Archive for the 'Railroad Worker Injuries' Category
MIDVALE, UT – A TRAX commuter train crashed into an empty passenger car that was sitting on the tracks on November 6, derailing the train and injuring two passengers and a railroad employee in Midvale, Utah. Midvale is located in Salt Lake County, Utah in the north-central part of the state about 12 miles south of Salt Lake City.
WASHINGTON, DC – A welder, who was an employee of a company contracted by the WMATA (Washington Metropolitan Area Transit Authority), was killed in a blast on October 6, while welding new rail sections in one of the tunnels near Union Station in D.C.
COURTLAND, VA – Two railroad workers were injured on September 19, in a fiery CSX train derailment in Courtland, VA. after 9 rail cars and 2 locomotives from a 41 car CSX train jumped the tracks. Diesel fuel from a punctured tank created a large fuel spill which ignited and burst into flames. An engineer & a conductor in one of the locomotives became trapped in a tangle of rail cars and had to be rescued by emergency crews at the scene.
MONROE TOWNSHIP, PA – A Norfolk Southern train derailed on September 12, 2013 after a crash with a tractor trailer in Monroe Township, PA. Monroe Township is located in Cumberland County, Pennsylvania in the southern central part of the state about 17 miles southwest of Harrisburg.
After the investigation of a 2010 claim against Union Pacific Railroad, Pamela Lakes, an administrative law judge at the U.S. Department of Labor, has ordered Union Pacific to reinstate a North Platte railroad worker to his apprentice machinist position "as soon as possible" and to pay him $325,000 in damages for illegally firing him.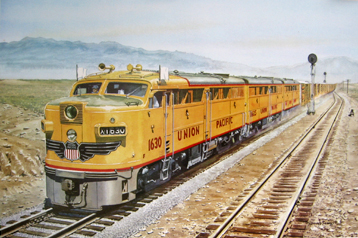 BALTIMORE, MD – A CSX train, traveling from North Carolina to New York, derailed on July 28, in Baltimore, MD interrupting MARC commuter rail service on the Camden line, causing traffic delays for motorists.
ALEDO, TX – The media reported that a railroad worker was injured in a Union Pacific train derailment in Aledo, TX on July 18, 2013. Two locomotives and seven rail cars jumped the tracks while the train was entering the main line off a side track that runs parallel to the main line.
WELLINGTON, KS – A BNSF railroad worker was critically injured after getting pinned under the wheels of a rail car in Wellington, KS on July 9, 2013. Wellington is located in Sumner County, KS in the southern part of the state about 35 miles south of Wichita near the northern border of Oklahoma.
FONDA, NY – At least one railroad worker was reported injured after two CSX trains collided in Fonda, NY derailing several rail cars and badly damaging one of the trains. Fonda is a village in Montgomery County in central New York state about a mile from the village of Fultonville and about 46 miles northwest of Albany.
Less than three weeks after a Metro-North train struck and killed a railroad worker near West Haven, Federal investigators on Monday, June 17, issued an "urgent safety recommendation" saying the railroad should act quickly and start using a basic safety device to protect workers on its tracks. Metro-North railroad said they will implement a pilot program of using a shunting system to increase the safety of workers on the tracks.