Archive for January, 2011
PERRY, OK – At least three families were forced to leave their homes following the derailment of a Burlington Northern Santa Fe train in Perry, OK on Thursday, January 13, 2011.
Perry is in Noble County, Oklahoma in the northern part of the state about 79 miles northwest of Tulsa. ... Read More
HARRISBURG, PA – The driver of a passenger car was sent to the hospital after an accident with a Norfolk Southern freight train in Harrisburg, PA on Thursday, January 27, 2011.
Harrisburg is in Dauphin County, Pennsylvania in the central part of the state about 206 miles southeast of Pittsburgh and about 105 miles northwest of Philadelphia.
... Read More
WALNUT GROVE, MN – Fifteen cars of a DM&E train loaded with grain derailed just east of Walnut Grove, MN on Tuesday, Jan 11, 2011.
Walnut Grove is in Redwood County, Minnesota in the southern part of the state. It is located about 38 miles southwest of Redwood Falls and 148 miles southwest of Minneapolis. ... Read More
ELGIN, IL – Just before 2:00 p.m. on Sunday afternoon, January 16, 2011, 8 cars of a Canadian Pacific freight train derailed in the south side of Elgin, IL.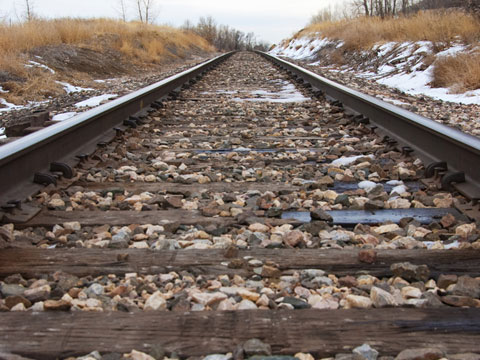 Most of Elgin, Illinois lies in Kane County with some portions residing in Cook County. The city of Elgin is about 40 miles northwest of Chicago. ... Read More
NEW LONDON, CT – An Amtrak passenger train derailed in New London, CT on Tuesday, January 18, 2011 as it was arriving at Union Station. Apparently there was only one passenger car involved in the incident. According to reports, there was no one on the train at the time.
New London is in New London County, Connecticut in the southeastern part of the state about 47 miles southeast of Hartford, the state's capitol. ... Read More
HARRIS COUNTY, TEXAS 152 JUDICIAL COURT – FELA attorneys, Gordon, Elias & Seeley, represent a 30 year old Louisiana railroad worker who was performing his duties as a switchman for Defendant Union Pacific when he was caused to suffer physical injuries directly caused by the negligence of Defendant. The incident occurred on around or about 10/17/08.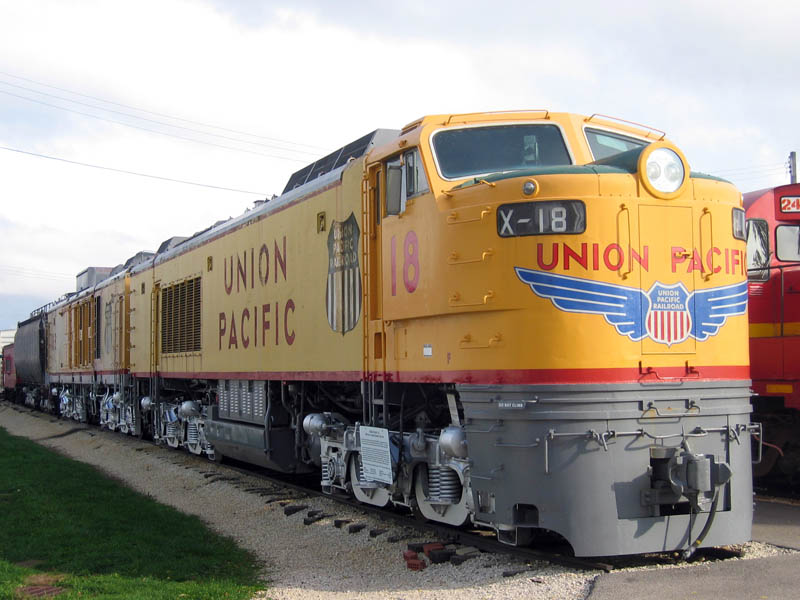 LOUISVILLE, KY – A CSX train derailed on Friday night, January 14, at about 10:30 p.m. at LaGrange Road and Chamberlain Lane, near the Ford Truck Plant in east Louisville KY.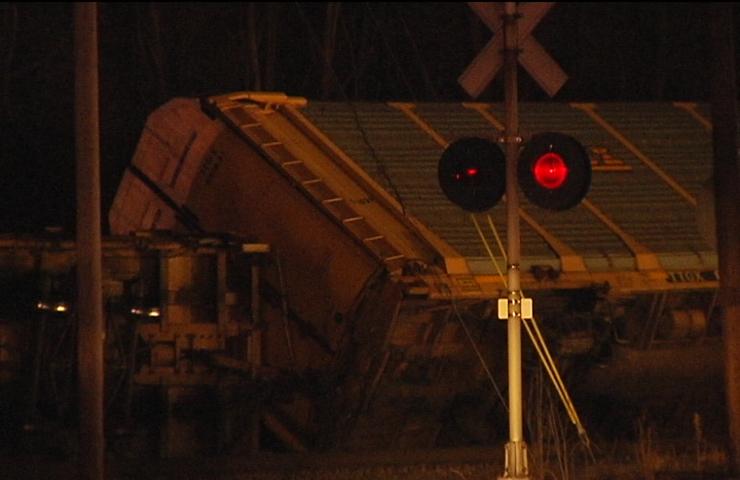 CSX spokesman Bob Sullivan told reporters that the freight train carrying 85 cars and two locomotives was traveling on a side track and pulling into its last stop when seven cars derailed. ... Read More
PERRY, OK — A BNSF train carrying fertilizer derailed Thursday evening on January 13 at about 10:15 p.m. Only one of 4 derailed cars carrying the fertilizer was discovered to be leaking the hazardous material. The incident was reported by a police dispatcher.
The train was traveling about 20 mph along U.S. 77, also 7 Street at Birch Street in the middle of the city, at approximately 10:15 p.m when the train accident occurred, Perry police communication supervisor Richard Williams reported. ... Read More
FT. WORTH, TX – BNSF has issued a news release in response to an investigative report about BNSF's conduct in grade crossing and railroad employee safety issues reported by The Minneapolis Star Tribune, calling the report bias.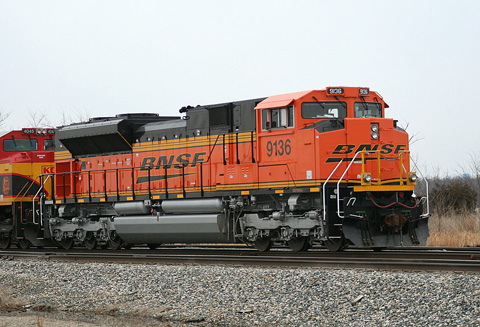 In their investigative report, The Minneapolis Star Tribune identified 13 cases in which judges allegedly disciplined the railroad for destroying evidence and other legal wrongdoing. At issue was an investigation into a 2003 rail crossing collision that killed four people. ... Read More
VERNON TOWNSHIP, MI – A Canadian National Railway spokesman told reporters that 12 railcars came off the tracks, including four cars that toppled over last Thursday night, January 6, in Vernon Township, MI. Vernon Township is located in Shiawassee County southwest of Durand.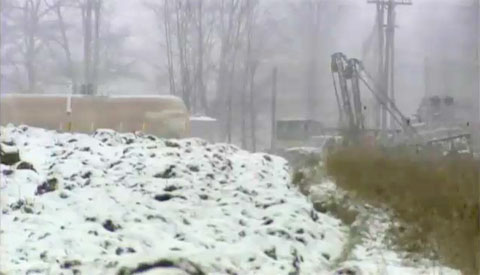 Clean up of hydrochloric acid that leaked from a tank car continued over the weekend and some of the families who were evacuated are now back in their homes. ... Read More