Archive for the 'Missouri Railroad News' Category
ROCKVIEW, MO – A 75-car BNSF train carrying scrap metal was broadsided by a Union Pacific train hauling auto parts at a rail intersection in Rockview, MO on May 25, 2013. The accident injured two railroad workers and several motorists. Rockview is located in Scott County, MO in the southeastern part of the state about 126 miles southeast of St. Louis.
SOUTH ST. LOUIS, MO — The media reported that 12 train cars derailed on Thursday night, Dec 20, in South St. Louis Missouri. Reports said that the cars were hauling taconite, which are iron ore pellets used in a variety of metals. The cargo was reportedly non hazardous and none of it was spilled.
MIAMI COUNTY, MO.– A Union Pacific train consisting of 106 railroad cars derailed on Wednesday, August 15, plunging several rail cars into the Marais Des Cygnes River. Mark Davis, a spokesman for Union Pacific, told the media that only 23 rail cars derailed, but some struck the railroad bridge over the river.
SPRINGFIELD, MO – On February 10, 2012 in a Springfield, MO rail yard, a railroad worker found the severed arm of a man who was killed in January in a train accident in Montana after stepping in front of a moving train.
ST. LOUIS, MO – A railroad worker, employed by the Terminal Railroad Association of St. Louis, fell to his death from the MacArthur Bridge Wednesday afternoon Jan.25.
KANSAS CITY, MO – Two railroad workers were injured in a Kansas City, MO rail yard and were taken to the hospital on Monday, January 2, 2012 following a suspected chemical leak.
The Occupational Safety and Health Administration (OSHA) has ordered Union Pacific to pay more than $615,000 based on a finding by federal authorities that the company fired two workers, and suspended another, in retaliation for reporting workplace safety concerns and a work-related injury.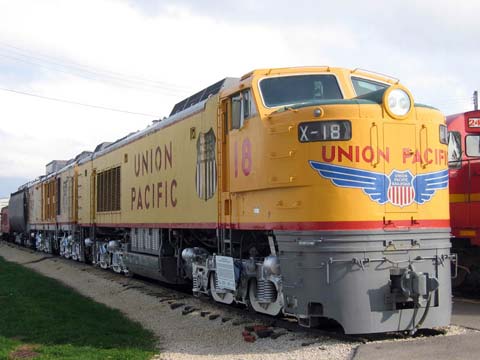 KANSAS CITY, MO – Two BNSF trains derailed on October 7, 2010 after colliding with each other in Platte County, Missouri just south of the Buchanan County line.
Kansas City is in Platte County Missouri in the northwestern part of the state about 247 miles northwest of St Louis. ... Read More
POPLAR BLUFF, MO – On October 16, 2010 a man was killed while driving a pickup truck through a railroad crossing and crashing into an oncoming Union Pacific train in Poplar Bluff, MO.
Poplar Bluff is in Butler County, Missouri in southeastern part of the state about 154 miles southwest of St. Louis. ... Read More
SUGAR CREEK, MO – It was around 1:00 am Saturday morning, July 3, when a witness reported a train derailment in Sugar Creek, Missouri. Seventeen cars derailed and six cars overturned. One car that carried a chemical called Toluene was ignited which caused the rail car to explode.
"The tank was filled with animal fat," said Police Chief, Herb Soule. ... Read More