Archive for the 'Illinois Railroad News' Category
FOREST PARK, IL – Over 30 passengers passengers were injured on Monday,  September 30, after an out of service CTA commuter train got loose and then crashed into another train in Forest Park, IL. Forest Park is a suburb of Chicago in Cook County, Illinois.
CHICAGO, Ill. — The Chicago Tribune reported that the Brown and Red line trains are running again but with delays, after a car derailed on the Red Line near Armitage Avenue on Thursday, May 9, halting trains and sending at least one person to the hospital.
CHICAGO, Ill. — Two railroad workers were injured when an Orange Line train derailed early Friday in the Chicago Transit Authority train yard near Midway Airport. The media reports that the train jumped the tracks just before as it was pulling into the rail yard.
CHICAGO, IL  — A CTA Red Line train, originally thought to have derailed, is now being called a "split switch issue," which ended up suspending service on the north branch of the Red Line for about two hours.
The Illinois Central Railroad and the Chicago, Fort Wayne, and Eastern Railroad have been ordered by OSHA to pay three workers a total of $650,729 in back wages and damages for retaliating against them for reporting safety concerns.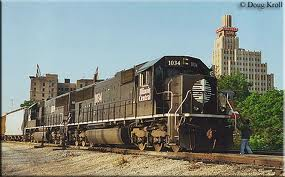 NORTHBROOK, Ill. –  A Union Pacific train derailed on Wednesday, July 4, killing a Glenview couple who were driving under the viaduct when the rail bridge collapsed on top of them due to the weight of the wreckage.
WHEATON, IL. – The driver of a 2005 Jeep Liberty SUV collided with a Union Pacific train on Tuesday, March 13, and was taken to the Central DuPage Hospital where he was treated for minor injuries.
CHICAGO, IL – Two people were injured following a Chicago Transit Authority (CTA) train derailment at a subway station in Chicago, IL on February 9, 2012.
BARTLETT, IL – Twenty-two rail cars jumped the tracks in Bartlett, IL when a northbound Canadian Nation freight train derailed in a fiery crash and then blocked all east and west Metra passenger rail service in the Bartlett-Elgin area.
TISKILWA, IL – Scorched earth and frayed nerves followed a fiery train derailment on Friday, October 7, 2011 where several tanker cars tipped over, exploded and burst into flames in Tiskilwa, IL.