LITTLE ROCK, AR – A Union Pacific train derailed near Little Rock Central High School on Sunday morning, November 14. Nine cars derailed near West 17th Street about 10:20 a.m., Capt. Edwin Woolf of the Little Rock Fire Department said. Emergency crews were dispatched immediately.
Woolf said two fire trucks responded and found that "all the cars were upright and there were no leaks" or injuries.
Raquel Espinoza, spokesman for Union Pacific Railroad Co., said the train was local, heading from a Union Pacific terminal in North Little Rock to Biddle Yard in Little Rock.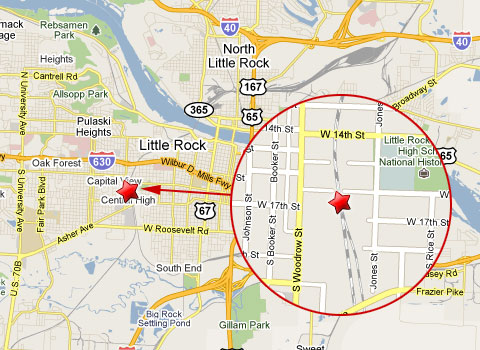 The railroad line was part of White Bluff Subdivision, which runs north and south, Espinoza said.
Union Pacific Officials were on the scene investigating a possible cause.
No injuries were reported at the time of the incident and the box cars did not contain any hazardous materials.
Sources:
Arkansasonline.com
Todays TVH
Published by Arkansas FELA lawyer Gordon, Elias & Seely, LLP