CHARLOTTE, N.C. — Two vehicles and a light rail train were involved in an accident that sent seven people to local hospitals as a result of the accident. Four people were described as having serious injuries while three were described as having suffered non-life threatening injuries, according to the media.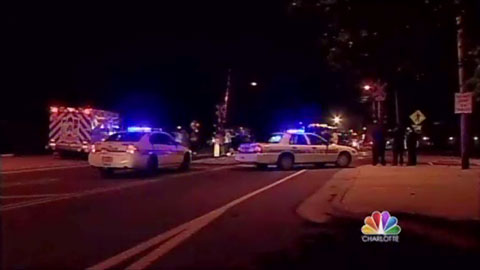 WATCH VIDEO
Police said the accident occurred near the intersection of Remount Road and South Boulevard on Wednesday night, April 25, just after 8:30 p.m. when a SUV slammed into the back of a car that was stopped at the rail crossing on Remount.
The force of the impact was so strong that the car then hit the side of the light rail train that was passing. The crossing gates were down at the time of the wreck.
Officials said that the train's collision with the car was unavoidable.
CATS spokesperson Jean Leier said that three passengers on the train were taken to the hospital with minor injuries. The train's engineer was not hurt but was also taken to the hospital as standard procedure.
Authorities said that alcohol may be involved, however, the incident remains under investigation at this time.
Source: WCNC.com
---
FELA Lawyer News Blog is a FELA, train accident, railroad injury lawyer and personal injury blog that publishes up to date train accidents, train derailments and FELA legal news from across the United States.
Related searches:
Charlotte Brain Injury Lawyer
Charlotte Car Accident Lawyer
Charlotte Personal Injury Lawyer