NORFOLK, Va. — An injured railroad worker, who claimed that Norfolk Southern Railroad retaliated against him after he reported being injured on the job in Savannah, Ga., has been awarded more than $288,000 in an OSHA order against Norfolk Southern Corp.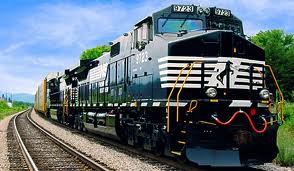 The Virginian-Pilot reported that the U.S. Occupational Safety and Health Administration's order came in a whistleblower complaint where OSHA determined that Norfolk Southern violated the whistleblower protection provisions of the Federal Railroad Safety Act.
Norfolk Southern Corp. plans to appeal the federal agency's order requiring it to pay an injured worker more than $288,000.
Norfolk Southern spokesman Robin Chapman told The Virginian-Pilot that OSHA's investigation is flawed and one sided and they plan to appeal the federal agency's order. He said the company hasn't been permitted to question the worker under oath or cross examine any of his witnesses.
Source: The Virginian-Pilot.
---
Posted by Gordon, Elias & Seely, a FELA lawyer and Virginia railroad injury lawyer who publishes train accidents and FELA legal news from across the United States.