Less than three weeks after a Metro-North train struck and killed a railroad worker near West Haven, Federal investigators on Monday, June 17, issued an "urgent safety recommendation" saying the railroad should act quickly and start using a basic safety device to protect workers on its tracks. Metro-North railroad said they will implement a pilot program of using a shunting system to increase the safety of workers on the tracks.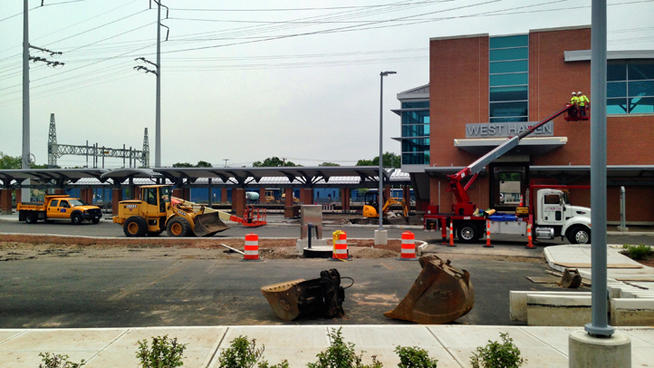 A shunt is a device that "looks like a jumper cable," according to Metro-North spokeswoman Marjorie Anders. It attaches with clips to both rails, closing the track to traffic. Blumenthal held a hearing this week of the Senate Commerce Committee in which he urged Metro-North to implement shunting devices and other safety measures.
The National Transportation Safety Board "issued an urgent recommendation for Metro-North on June 17 to 'immediately implement redundant signal protection, such as shunting, for maintenance-of-way work crews who depend on the train dispatcher to provide signal protection.' In response to this urgent recommendation, Metro-North will examine the potential use of shunting devices where it may be viable on the Metro-North system."
Metro-North railroad worker 52 year-old Robert Luden was a foreman from East Haven, CT who was killed on May 28 by a southbound commuter train while working on the tracks near the Metro-North station in West Haven. A student controller in the Operations Control Center in New York had removed electronic blocks that closed the track when a superior left the room. Luden had been employed by Metro-North for 27 years
NTSB Chairman Deborah A.P. Hersman said in an interview Monday that shunting is a basic safety step widely used in the rail industry, but not at Metro-North. Earlier Monday, she called Metro-North's current safety protocols "ineffective."
Metro-North spokeswoman Marjorie Anders said in a statement that the railroad is working to implement the NTSB's recommendation.
Anders said a student traffic controller and his supervisor were suspended without pay after the track foreman was struck and killed by a train last month.  She said Tuesday that the suspensions are pending the outcome of a National Transportation Safety Board investigation.
---
Blog post by Gordon, Elias & Seely, a FELA lawyer and Connecticut railroad injury lawyer who publishes train accidents and FELA legal news from across the United States.