Archive for the 'California Railroad News' Category
ANTELOPE VALLEY, CA – Over a hundred Littlerock, California residents were evacuated on Wednesday, July 27, when a Union Pacific train carrying toxic chemicals derailed. Littlerock California is located in the Antelope Valley near Palmdale, California about 65 miles from Los Angeles.
The 70-car freight train was en route from Roseville, near Sacramento and heading towards Colton in San Bernardino County when the accident occurred at around 1:25 p.m. near 92nd Street East and East Avenue T. ... Read More
RENO, NV – The Amtrak conductor who was killed in last Friday's deadly Reno train accident with an 18 wheeler truck has been identified as Amtrak employee, Laurette Lee.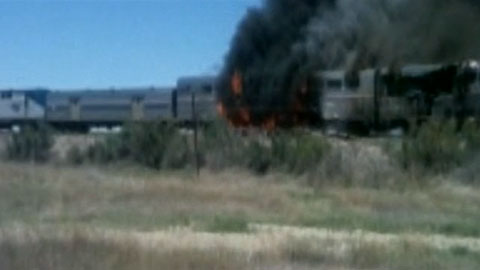 Amtrak told KOLO 8 News that Lee was a conductor and a long-time employee. She began working with the company in 1988 and worked out of Amtrak's Reno crew base. ... Read More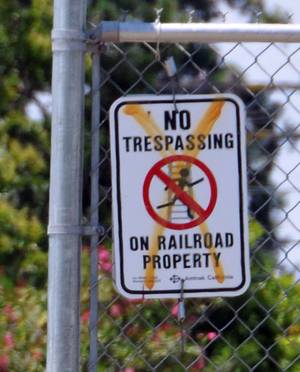 PLANADA, CA – Steven Miller, a 23-year-old from Trinity County who was staying in Planada, was killed on Monday, June 6, by an Amtrak passenger train traveling 70 mph near Childs Avenue and Santa Fe Drive. He was believed to be chasing his dog, said Deputy Tom MacKenzie, a sheriff's spokesman.
Miller's death occurred along a stretch of railroad tracks notorious for pedestrian traffic and has some residents questioning whether safety improvements are needed to prevent future incidents.
A week before, a 41-year-old man was killed as he drove over a private railroad crossing between Arboleda and Plainsburg roads.
The two fatalities are only the most recent tragedies to occur on railroad tracks in the Planada area. The death of a 10-year-old boy who was killed while walking near the tracks in 2006 still haunts many residents. ... Read More
PLANADA, CA – A 23 year old man was struck and killed by an Amtrak passenger train on June 6, 2011 while crossing the tracks in the small town of Planada, CA.
Planada is located in Merced County, California in the central part of the state, about 10 miles east of Merced. ... Read More
BAKERSFIELD, CA – Three tanker cars hauling oil and operated by the San Joaquin Valley Railroad Company jumped the tracks in Bakersfield, CA on on Thursday, March 24, 2011.
Bakersfield is located in Kern County, California in the southern-central part of the state about 279 miles southeast of Sacramento. ... Read More
MERCED, CA  – Chunks of metal scraps and shard began raining on downtown Merced, at least that is how residents near 16th and R strrets described the train debris that fell on their town. It was described as a loud boom, followed by a rain of metal chunks and shards, looking like shrapnel, some weighing several pounds.
It remains unclear what caused the debris shower from the Union Pacific train, Merced police said, but it left eight nearby parked cars with minor body damage and broken windshields. ... Read More
COMMERCE, CA – Three men were walking along a railroad trestle in Commerce, CA and were killed when they got in the path of an oncoming Amtrak passenger train.
Commerce is in Los Angeles County, California in the southern part of the state, about 7 1/2 miles southeast of Los Angeles. ... Read More
BAKERSFIELD, CA – BNSF Railway Co's. proposal to transfer about 100 Bakersfield employees to the Barstow area could be devastating for many workers and their families. That is why Union leaders and members are opposing the transfer with fierce resistance.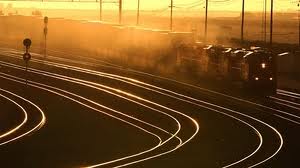 "This bomb was dropped on us about three weeks ago with no advance warning. We were completely blindsided," said Daryl Smith, president of the Brotherhood of Locomotive Engineers and Trainmen, division No. 739. ... Read More
FRESNO, CA – On Sunday, October 17, 2010 a man was killed after walking into the path of a moving freight train in Fresno, CA.
The city of Fresno is in Fresno County, California in the central part of the state, about 172 miles southeast of Sacramento. ... Read More
FONTANA, CA – The conductor of a westbound Union Pacific freight train in Fontana, California was critically injured after crashing into the back of a slow moving freight car that was going in the opposite direction on the same tracks.
The accident happened late Thursday evening, September 9, 2010 at about 11:55 p.m. on the tracks that run alongside Interstate 10 (the San Bernardino Freeway) near the Cherry Avenue exit. ... Read More