NEW YORK CITY – A major fire has engulfed part of the New York City train bridge that is used to protect the bridge from passing boats. Smoke from the fire could be seen as far away as New Jersey.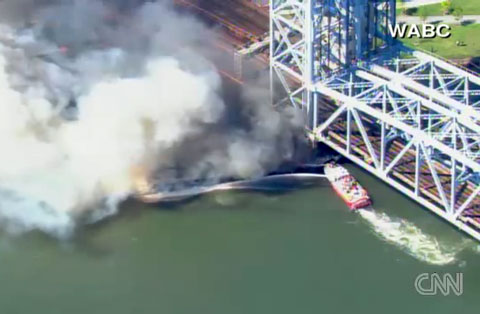 The fire suspended the Metro North Commuter Train service causing major train delays coming in and out of Grand Central Station. According to ABC News, no injuries were reported and the fire department said marine units were "hitting the fire" with water.

The cause of the fire beneath a bridge crossing the Harlem River was unknown. Video footage of the blaze from CNN affiliate WABC showed thick smoke from visible flames on a wooden pier-like structure beneath the Manhattan side of what is known as the 138th Street lift bridge.
WATCH VIDEO

Frank Dwyer of the New York City Fire Department said the blaze that began before noon was being contained by 1 p.m., with about 60 firefighters on the scene, along with vessels in the Harlem River. No injuries have been reported, Dwyer said.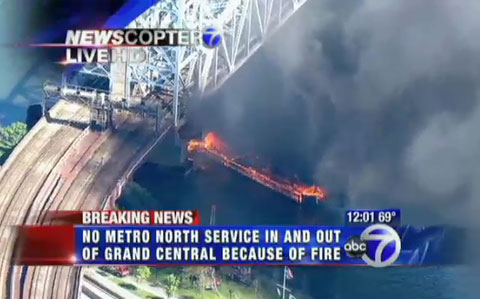 Aaron Donovan, a spokesman for the Metropolitan Transportation Authority, said subway service continued to run out of Grand Central Station.
Source: CNN
---
Published by
FELA lawyer
Gordon, Elias & Seely, LLP