COUNCIL BLUFFS, IA – An Iowa Interstate Railroad employee from Omaha was injured early Thursday morning, January 6, after becoming stuck between a guardrail and a train car at the MidAmerican power plant south of Council Bluffs.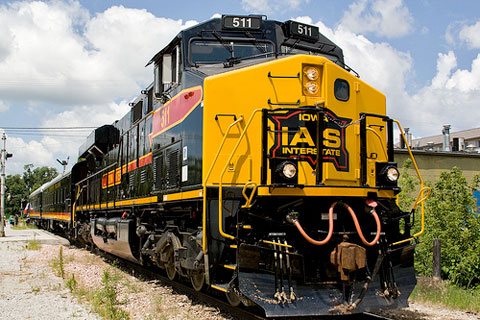 The railroad worker who was injured was identified as 28-year old Michael McGillen, Junior.  McGillen was taken by medical helicopter to the Creighton University Medical Center in critical condition after rescue officials arrived at about 3 a.m., according to Dwayne Riche of the Pottawattamie County Sheriff's Office.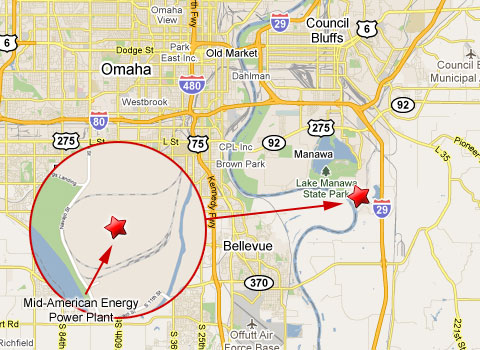 Riche says the train, loaded with product for Southwest Iowa Renewable Energy (SIRE), was backing toward a gate. The gate, which was supposed to have been opened by a SIRE employee, was closed. The railcar collided with the gate, causing a guardrail on the last car to bend inward, pinning McGillen's stomach between the guardrail and a tank on the railcar.
Personnel on the scene were unable to free him. Lewis Township Rescue finally freed the man using mechanical means. A helicopter arrived to transport McGillen to an Omaha trauma center, but was unable to land at the plant due to the steam being generated from the power facility, so a landing zone was established at the nearby Pottawattamie County Animal Shelter.
A report on McGillen's condition is currently not available. The incident remains under investigation by officials with the Iowa Interstate Railroad.
COMMENTS:
FELA Lawyers, Gordon, Elias & Seely, L.L.P.,  explain that three factors must be present for an injured railroad worker to collect damages against his employer under FELA.
First, the employee must be injured while in the course of his employment. This does not mean he must be on railroad property, or actually working, at the time he is injured. Generally, under the law, the employee is protected while he is at any place off or on railroad property where he has been sent by his employer. Generally, an employee is covered from the time he or she steps onto railroad property until signing out and for a reasonable period of time thereafter.
The second requirement is that the railroad must be engaged in interstate commerce. Today almost all of the duties of employees of interstate railroads are in the furtherance of interstate commerce and, as a result, this issue is rarely raised.
The third requirement is that negligence on the part of the railroad played some part in causing the employee's injury.
Related search:
FELA Lawyer Answers Frequently Asked Questions