FT. WORTH, TX – BNSF has issued a news release in response to an investigative report about BNSF's conduct in grade crossing and railroad employee safety issues reported by The Minneapolis Star Tribune, calling the report bias.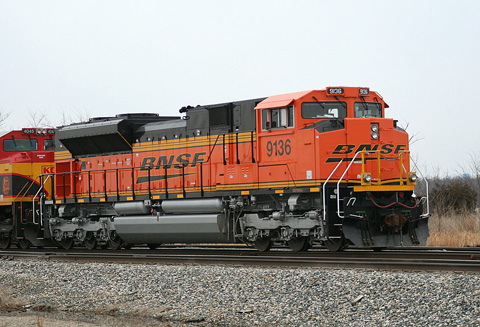 In their investigative report, The Minneapolis Star Tribune identified 13 cases in which judges allegedly disciplined the railroad for destroying evidence and other legal wrongdoing. At issue was an investigation into a 2003 rail crossing collision that killed four people.
The Minneapolis Star Tribune reports that in 8 other cases since 2000, "BNSF employees or attorneys acknowledged the loss of evidence or other actions that could have been classified as misconduct, according to depositions and other court records. Judges in those cases didn't address that conduct, or the cases settled after those actions became known, court records show."

The newspaper also quoted Judge Ellen Maas who, in ruling on the 2003 case, noted that BNSF had engaged in a "staggering" pattern of misconduct. BNSF is the country's second largest railroad.
BNSF says that the coverage is bias and has created a website www.bnsf.com/casefacts to correct what they call "blatant unfairness in the Minneapolis Star Tribune/ProPublica's coverage of BNSF's conduct in grade crossing and railroad employee safety issues.
BNSF Website Shows Documents and Evidence
The BNSF website states that it contains documents, data and other evidence so that readers misinformed by the Star Tribune can find the truth. The website states it will be updated as needed to correct further errors and omissions in The Minneapolis Star Tribune coverage.
"BNSF has worked hard to prevent grade crossing accidents and promote employee safety and as a result BNSF has one of the best safety records in the railroad industry," said John Ambler, BNSF vice president, corporate relations. "BNSF has invested hundreds of millions of dollars and years of effort in partnership with our employees to improve safety results. That effort has dramatically reduced employee injuries, grade crossing fatalities and derailments."
According to the National Transportation Safety Board and other independent grade crossing safety experts, at least 90 percent of grade crossing accidents are due to the driver.
"Criticisms of our conduct in court occurred in a miniscule fraction of a percent of the cases involving our railroad over the past decade," Ambler said. "In today's news story, the Minneapolis Star Tribune has chosen to focus on those very few cases to falsely portray BNSF as not committed to safety and ethical conduct when our overall record plainly refutes this. The Star Tribune also has failed to fairly report on the extent to which plaintiffs' counsel and plaintiffs themselves have been sanctioned by the courts."
BNSF urges anyone interested in the facts ignored or minimized by The Minneapolis Star Tribune to go to www.bnsf.com/casefacts.
The website contains:
Facts about BNSF's excellent grade crossing safety record
Facts about BNSF's outstanding employment safety record
Facts about BNSF's commitment to operate with honesty and integrity and our company's vision and values, including the implementation of improved evidence preservation techniques
The truth about the Anoka collision, which the Minneapolis Star Tribune repeatedly has failed to cover fairly or accurately.
---
Published by
FELA lawyer
Gordon, Elias & Seely, LLP