KIOWA, KS – A man was injured when his stalled SUV was hit by a train in Kiowa, KS on Monday, April 11, 2011.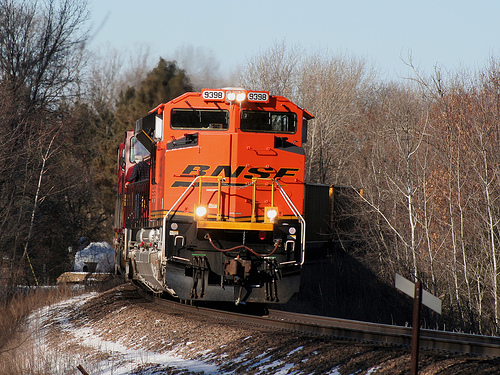 Kiowa is located in Barber County, Kansas in the southern part of the state on Oklahoma's northern border, about 90 mile southwest of Wichita.
Forty-nine year-old Rex Dooley, the owner of the SUV, was attempting to push his stalled truck off the railroad crossing on Highway 2 about a mile north of town when it was hit by an oncoming train.
According to the Kansas Highway Patrol (KHP) the accident occured around 10:55 p.m. at mile marker 6.1.
Dooley was injured in the accident and was taken to a hospital in Wichita where, on Tuesday afternoon, he was reported to be in good condition.
Fortunately, the train's engineer, 32 year-old railroad worker from Wellington, KS, Curtis Meeker, was not injured in the accident.
The 62-car BNSF train had four engines and was traveling nothbound when the accident occurred. The train was 6233 feet in length and weighed 4908 tons, according to the KHP report. Dooley's SUV was a 1995 Chevrolet.

---
Published by
FELA lawyer
Gordon, Elias & Seely, LLP