The U.S. Department of Labor's Occupational Safety and Health Administration (OSHA) has ordered BNSF Railway Co. to pay more than $300,000 to an employee.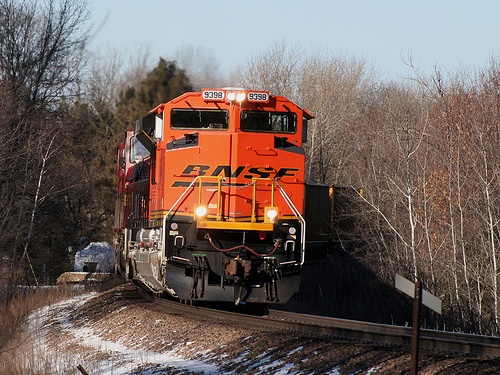 The BNSF railroad worker from Washington filed a complaint, claiming that she was suspended without pay for 30 days after she notified the company of a work-related injury, said an agency news release.
The administration investigated and found cause to believe that the railroad company retaliated against the worker, violating the Federal Railroad Safety Act's whistleblower protection provisions.
Source: TriCity.com
The employee, whose name and hometown were not released, reported the injury and was taken to an emergency room. Although BNSF managers went to the hospital and received a report on the injury, the railroad later accused her of not giving them enough information about the injury.

"The Federal Railroad Safety Act forbids railroad companies from disciplining employees for reporting work-related injuries and illnesses," said Dean Ikeda, OSHA's regional administrator in Seattle. "This case sends a clear message that OSHA will not tolerate retaliation against whistleblowers. Employees need to be able to report on-the-job injuries without fear of reprisal."

The $300,000 represents back wages, compensatory damages, attorney's fees and punitive damages.
---
FELA Lawyer
News Blog is a FELA, train accident and personal injury blog that publishes up to date train accidents and FELA legal news from across the United States.
The Federal Employers 'Liability Act, (FELA)
allows injured railroad workers to recover compensation based on the negligence of the railroad company, in lieu of workers' compensation. FELA defines negligence as the railroad company's failure to use reasonable care.