Melbern, Ohio – On April 19, 2010 a Norfolk Southern freight train of about 37 cars derailed Monday morning at 9:22 a.m. in Melbern, Ohio. Melbern is just east of Edgerton and about four miles west of Bryan, Ohio.
The derailment started with about 25 cars deep in an 89-car train bound from Chicago to Roanoke, VA., railroad spokesman Rudy Husband said. There were no reported fires from the derailed cars which carried flammable methanol.
Adam Widener of News Channel 15 reported that 37 cars derailed in two different locations. The news crew could smell toxins and flammable liquids as they were led into the scene. Escorted by fire teams, News Channel 15 had to walk almost 1/2 mile to see where the cars came off the tracks.

WATCH VIDEO
According to the Williams County Sheriff's Department, local fire, Hazmat teams and emergency personnel were on the scene after receiving the report at about 9:23 a.m.
Officials evacuated dozens of residents in the area but they since have been allowed to return to their homes.
There were no reported injuries, according to authorities
The NS derailment, which blocked Amtrak's rail line between Toledo and Chicago, caused Amtrak to cancel its overnight service through Toledo. Amtrak announced they were making accommodation arrangements for affected passengers.
The cause of the derailment is still unknown and under investigation.
It's the third derailment in a year for the railroad tracks.

MAP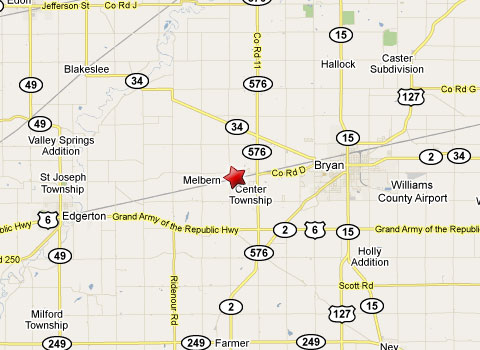 ToledoBlade.com and NewsChannel 15 contributed to this story.
---
Gordon, Elias & Seely, LLP, are top nationwide
FELA lawyers
representing railroad workers injured on the job who need experienced attorneys knowledgeable in the Federal Employers' Liability Act (FELA). FELA is not workers compensation and it governs the employee's right to recovery, governing the rights and remedies of railroad employees. For more information about FELA,
OH FELA Law
, and FELA rights, contact an experienced
FELA lawyer
through Gordon, Elias & Seely, L.L.P. for expert advice. Call 800.773.6770.