MARSHALL, TX – A Union Pacific train derailed on Monday afternoon, May 3, 2010, in Marshall, Texas. The accident occurred at approximately 1:20 pm in the downtown rail-yard where the Marshall Depot is located, missing the historic Marshall Depot by about 10 feet. The depot is also where the railroad museum and Amtrak station is located.
The Marshall Fire Department reported on the day of the accident that about 14 train cars derailed, and about half were still on their sides.
KSLA, who covered the story, were told by the fire department that no hazardous materials were involved, but they did however kill the electricity because the crash took out a big transformer.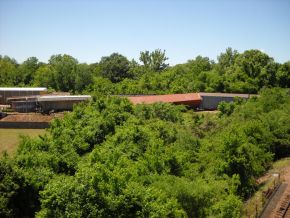 There were no reported injuries in the incident.
The cause of the derailment is still under investigation.
KSLA.com contributed to this story
---
Gordon, Elias & Seely, LLP, is a top nationwide
FELA law firm
representing railroad workers injured, or sadly, even killed, on the job whom need experienced lawyers knowledgeable in the Federal Employers' Liability Act (FELA). FELA is not workers compensation and it governs the employee's right to recovery, governing the rights and remedies of railroad employees. For more information about railroad worker injury claims, TX FELA Law, and FELA rights, contact an experienced
FELA lawyer
through Gordon, Elias & Seely, L.L.P. For expert advice, call 800.773.6770.