Posts Tagged 'WV FELA Lawyer'
CHEAT BRIDGE, WV. – A truck driver was killed and 63 rail passengers and crew were injured on October 11, when a logging truck crashed into a sightseeing train in Cheat Bridge, WV. Cheat Bridge is an unincorporated community located in the Monongahela National Forest in southeastern Randolph County in the east-central part of the state.
FAYETTE STATION, WV – A CSX employee, who was working on the railroad tracks near Fayette Station, fell approximately 125 feet down an embankment at the New River. The accident occurred early Monday morning, November 29 at approximately 5:30 am.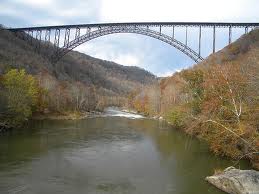 A fellow CSX worker was in the area and located the injured man. He led the Fayette County Rope Rescue team to the scene as reported by Meredith Gray, who is the public information officer for Ansted and Fayetteville fire departments. ... Read More