Mike Flanigon, chief investigator for the National Transportation Safety Board said at a news conference on Monday, Oct.22, that the final determination of the cause of Sunday's crash in Niles, Michigan could take 6 months to a year.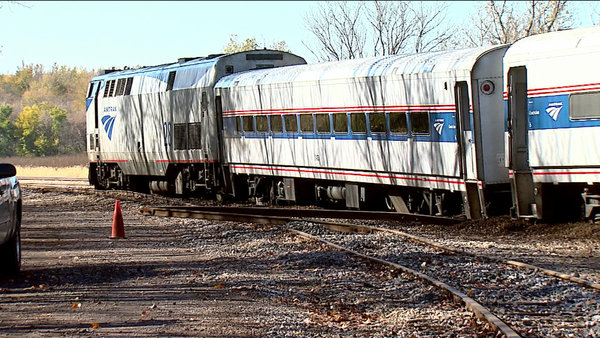 An Amtrak train traveling from Chicago to Pontiac, Michigan On Sunday, Oct. 21, derailed about 2 miles east of Niles. Amtrak representatives said no life-threatening injuries were reported.
The train which was carrying about 174 passengers and four crew members, was traveling on the Wolverine Line from Chicago to Pontiac. Seven people were taken to area hospitals complaining of neck and back pain, the local fire chief said.
As reported in The Detroit Free Press:
Lisa Hahn of Mattawan, Mich., said she was shocked when she got off the train.
"When we got out, we were 20 feet from a freight train," she told the television station. "We were on the wrong track. We were 20 feet from hitting it. It was quite shocking. I am thankful we are okay and thankful we didn't hit that other freight train or it would have been much worse. I don't know how we got on those tracks. I felt like they should be blocked off better, but we clearly missed the transfer tracks."
Amtrak spokesman Marc Magliari said the claims are part of the investigation, according to WSBT-TV. The train had an event recorder on board, which was recovered and will be reviewed.
---
Posted by Gordon, Elias & Seely, a FELA lawyer and Michigan railroad injury lawyer who publishes train accidents and FELA legal news from across the United States.