Posts Tagged 'Missouri FELA Lawyer'
ROCKVIEW, MO – A 75-car BNSF train carrying scrap metal was broadsided by a Union Pacific train hauling auto parts at a rail intersection in Rockview, MO on May 25, 2013. The accident injured two railroad workers and several motorists. Rockview is located in Scott County, MO in the southeastern part of the state about 126 miles southeast of St. Louis.
ROCKVIEW, MO — A Union Pacific train traveling from Chicago to Mexico with three locomotives and 112 cars derailed on Tuesday evening, January, 29, near Rockview Missouri in Scott County.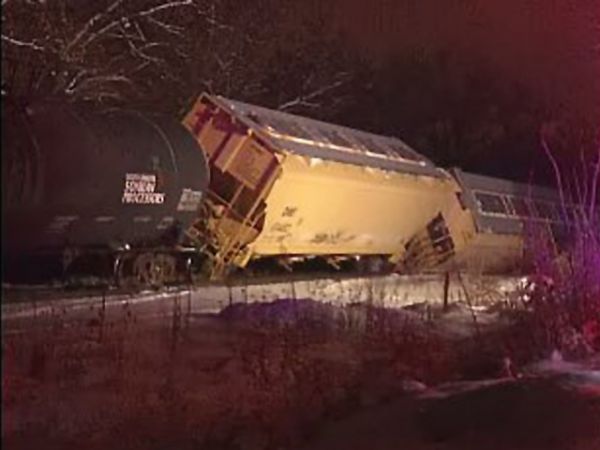 IMPERIAL, MO. — A BNSF train bound for Memphis derailed on Friday, Jan. 11, in Imperial, Missouri prompting authorities to evacuate nineteen homes on Churchill Court as a precaution due to residual chemicals inside two rail cars. Residents were allowed to return to their homes that evening.
SOUTH ST. LOUIS, MO — The media reported that 12 train cars derailed on Thursday night, Dec 20, in South St. Louis Missouri. Reports said that the cars were hauling taconite, which are iron ore pellets used in a variety of metals. The cargo was reportedly non hazardous and none of it was spilled.
MIAMI COUNTY, MO.– A Union Pacific train consisting of 106 railroad cars derailed on Wednesday, August 15, plunging several rail cars into the Marais Des Cygnes River. Mark Davis, a spokesman for Union Pacific, told the media that only 23 rail cars derailed, but some struck the railroad bridge over the river.
BARTON COUNTY, Mo. — Two railroad workers were taken to a local hospital from injuries sustained after Kansas City Southern and BNSF trains collided in Barton County, Missouri.
DE SOTO, MO — A Union Pacific train derailment occurred on Tuesday, April 24, damaging about 200 feet of track. Union Pacific workers arrived on the scene to survey the damage.
SPRINGFIELD, MO – On February 10, 2012 in a Springfield, MO rail yard, a railroad worker found the severed arm of a man who was killed in January in a train accident in Montana after stepping in front of a moving train.
ST. LOUIS, MO – A railroad worker, employed by the Terminal Railroad Association of St. Louis, fell to his death from the MacArthur Bridge Wednesday afternoon Jan.25.
KANSAS CITY, MO – Two railroad workers were injured in a Kansas City, MO rail yard and were taken to the hospital on Monday, January 2, 2012 following a suspected chemical leak.